Parisian Champions League hopes rest on the assured shoulders of Zlatan Ibrahimovic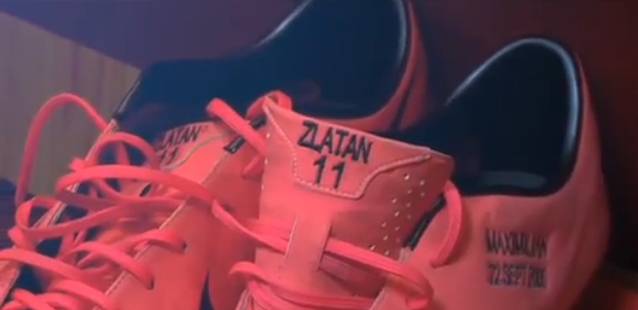 Enter Zlatan Ibrahimovic onto the Parisian Champions League scene. The tall, well travelled Swede will make his Champions League début for new club Paris St Germain on Tuesday night, as the French side welcome Dynamo Kiev to the Parc de Princes in France's capital. These are the nights for which Ibrahimovic was brought; it is why the deep-pocked French outfit made Ibrahimovic the highest-profile summer signing in all of European football. As PSG make their return to Europe's top club competition after an eight year absence, they kick off against the side which knocked them out of the 2008/09 Europa League. So revenge will be on the minds of Paris.
When the two sides met in France back in that UEFA Cup fixture back in April of 2009, they played out a 0-0 draw, but then PSG were overran 3-0 back out in the Ukraine. Only once prior to that had they come together and that was in the 1994/95 Champions League,when the French side won both of the meetings in the group stage. So with the two sides coming together again, Zlatan Ibrahimovic will be looking to turn Paris from dark horses into real contenders. With his early season form in Ligue 1, where he has netted five goals five matches, and along the way has managed to score the fastest ever Ligue 1 goal (after 27 seconds), the moody, talismanic striker is the great hope of PSG.
Ibrahimovic has attracted success wherever he has gone, winning league titles with Ajax in the Netherlands, with Juventus, Inter Milan and AC Milan in Italy, also with Barcelona in Spain. But the biggest club football title missing from his trophy cabinet is the Champions League. He has tasted UEFA Super Cup success, back in 2009 with Barcelona, but other UEFA club competition honours have evaded him. In 94 European matches during his long career, Ibrahimovic has netted 31 times and heads into this season's Champions League in a position where he likes to be.
That is, the centre of attention. He thrives on being the "it" man, he has the personal confidence, arrogance some may call it, to thrive in that role. He will know that the hopes of the French side rest on his shoulder. If he is firing then his team will likely go far. What is a realistic target? The quarter finals? The semi finals? Paris St Germain have assembled a strong squad, all under the guidance of Carlo Ancelotti. Unlike Ibrahimovic, the coach has been all the way in the European Cup. Four times in fact, twice as a player and twice as a coach.
Former Chelsea and AC Milan manager Ancelotti, has been keen to play down his sides' chances in Europe this season though. The Italian believes that it is far too early to tell whether or not they will be among the main contenders for the Champions League title, citing Spanish duo Barcelona and Real Madrid as the clear favourites. Their current form in the French top flight suggests that they may need some more time together as a unit, more experience under their belt before taking the Champions League crown.
Heading into the clash with Ukrainian league runners-up Dynamo Kiev, PSG are unbeaten in their first five domestic matches, but they have drawn three of those five. A solid start, but they aren't scoring as heavily as many had expected. Five of their six goals have been netted by Ibrahimovic, and they need to offer more support. The Ukrainians have hit French soil six times before, losing five and drawing one. This will be PSG's fifth attempt at Europe's biggest club prize, while Dynamo are entering their 14th edition.
Paris St Germain will be favourites to start the new Champions League campaign with a win. The Ukrainians haven't travelled well before and Ibrahimovic could be the one to punish them. Following the test against Dynamo, Paris St Germain will also have to take on Croatia's Dinamo Zagreb and Portugal's FC Porto. The draw was fairly kind to Paris St Germain. Can their star-studded side make the impact that many feel they are capable of doing?