PSG vs Arsenal: Both teams seeking good Champions League start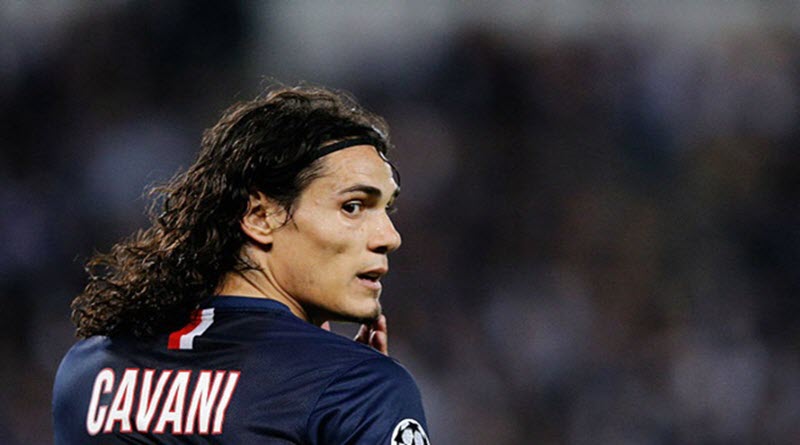 Both PSG and Arsenal will be hoping to kick-start their respective Champions League campaigns with a win as they clash at the Parc des Princes on Tuesday.
Last season, Les Parisiens strolled to their fourth straight league title without fuss. However, the cash-rich club failed to make the grade in the Champions League. Having dominated the French football landscape for the past few seasons, many figured that the Ligue 1 title would be a foregone conclusion.
Yet, it has not been so easy. For starters, PSG no longer can count on talismanic striker Zlatan Ibrahimovic. Despite his advancing years, the 34-year-old has been showing that age is irrelevant as he has settled in very well at Manchester United. Edinson Cavani, who had been disgruntled due to being played out of the position, has not set the pitch alight. In fact, the Uruguayan has scored just one goal for Les Parisiens. The team's highest goalscorer is actually Layvin Kurzawa, who, by the way, is a left-back.
In fact, PSG have become rather stunted since Ibrahimovic's departure. Yes, there are many more games to go, but the feeling is that this new side will take a bit more time to get up and running. And the switch to Champions League football just may be the fresh start Unai Emery's men need. It is never easy to have a new tactician on the bench, and things get a lot more complicated when key players are also absent through injuries. Captain Thiago Silva is in doubt, whilst Javier Pastore, Maxwell, Serge Aurier, and the aforementioned Kurzawa are all struggling with fitness problems.
Having failed to win their past two games, PSG will be keen on making amends against Arsenal. Like their upcoming opponents, the Gunners have had an indifferent start to the season. However, whereas PSG started off solidly and now have dovetailed a bit, Arsenal started off badly. Losing 4-3 at home is never a good way to start the season – regardless of how entertaining the game was for neutral observers. Following that up with a scoreless draw is not going to increase confidence. But rebounding to pick up two wins on the trot certainly will give anyone a boost ahead of a tough midweek European fixture on hostile turf.
Arsene Wenger may get a lot of stick for his disappointing record in the Champions League, but the long-serving tactician has yet to lose to a side from France in France. A curious fact indeed, as one would expect that to read "Arsenal have yet to lose to a French side in England", but football indeed is quite fascinating. Philosophical waxing aside, the Gunners will be arriving in Paris with one intent: to depart with all three points.
Arsenal have struggled to clear the round of 16 in the past few campaigns, and it is quite apparent why. They always end up with a bad draw, with Barcelona and Bayern Munich being their seemingly perpetual opponents. Finishing top of their quartet, then, will probably help them avoid those two sides and receive a more "favorable" pairing in the knockout rounds. Of course, it will all start with them getting things right against a less than confident and coherent PSG side. The visitors will also be missing quite a few faces, including Per Mertesacker, Gabriel, and Danny Welbeck. However, Aaron Ramsey has reportedly returned to training whilst Laurent Koscielny will feature despite picking up a nasty eye injury against Southampton.
So, who will come out on top in this one? PSG, despite their wobbly form, are still a side to be reckoned with. But the departure of Ibrahimovic has left a huge void that has yet to be filled. Arsenal have had their early season struggles, but appear to be a side in the ascendancy. Les Parisiens won't make it easy, but the Gunners just may be able to use that positive momentum to edge out a win in this fixture.