Real Madrid vs Manchester City: Zidane and Pellegrini battle for Milan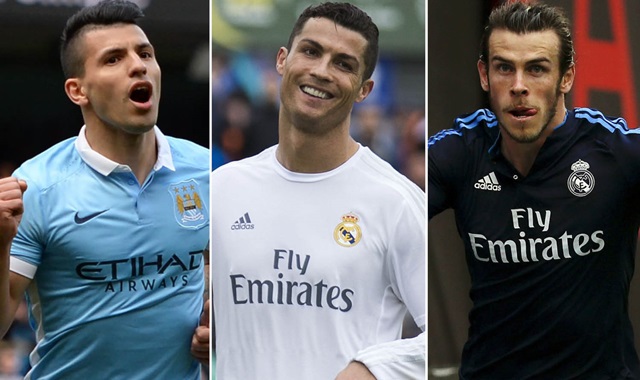 Real Madrid and Manchester City will battle for a spot in the Champions League finals as they clash at the Santiago Bernabéu today.
Manchester City, of course, are in the semi-finals for the first time in their history. Thanks to topping their group, Manuel Pellegrini's side avoided perpetual opponents Barcelona and successfully saw off Ukrainian outfit Dynamo Kiev in the round of 16. The Sky Blues then put in an excellent performance to knock out Zlatan Ibrahimovic and PSG 3-2 on aggregate in the quarter-finals.
And now, they are just 90 minutes away from making it to the final this month in Milan. However, Manchester City surely will be ruing their missed chances from the first leg. Real Madrid did not have their biggest attacking threat, with Cristiano Ronaldo sitting out due to injury, but the Citizens were unable to take advantage and the match finished as a 0-0 result. Joe Hart came up big on that night – just as he did to stop Ibrahimovic time and time again – and Pellegrini will be counting on the English star to do the same thing against Real's potent attack on Wednesday.
They will face an uphill battle in Madrid. Not only, of course, are Manchester City taking on the 10-time Champions League winners but also they will be facing a team who have made a whopping 27 appearances in the final four. No other team has made more appearances at this juncture. And naturally, Zinedine Zidane's side are viewed as the heavy favorites to feature in this season's event at the Stadio San Siro.
Manchester City will be coming into this game having suffered a 4-2 reversal to Southampton, but that will be far from Pellegrini's mind at this point. The team have done pretty well in European competition this season and are unbeaten in their past six Champions League matches. However, they have lost lost in all five of the previous occasions where they have drawn the home first leg of a European tie – so the odds really are stacked against them.
As for Real Madrid, fans could potentially be seeing a re-match of the Madrid derby in the Champions League final two years later as Atletico Madrid await their opponent. Given that Cristiano Ronaldo has been directly involved in 20 out of 26 of the team's goals – including a hat-trick against Wolfsburg – Zidane will be hoping that his star attacker will be fit to feature. However, key to their success has also been the excellent performance of goalkeeper Keylor Navas, who has been responsible for the team keeping 9 clean sheets out of their 11 outings so far.
Furthermore, Real Madrid still are yet to concede a single goal on home soil, whilst, winning all five of their outings at the Bernabeu and scoring 18 times in the process. In terms of personnel, Pellegrini will definitely be missing David Silva and there are doubts about Yaya Toure although he has traveled with the team. As for Zidane, Karim Benzema is also doubtful, and CR7 has apparently been declared fit, so fans could see at least two members of the famed "BBC" in action.
MORE: Need matchday tickets? Get all your UEFA Champions League matchday tickets from Guaranteetickets.