Remi Garde heavily linked with Aston Villa post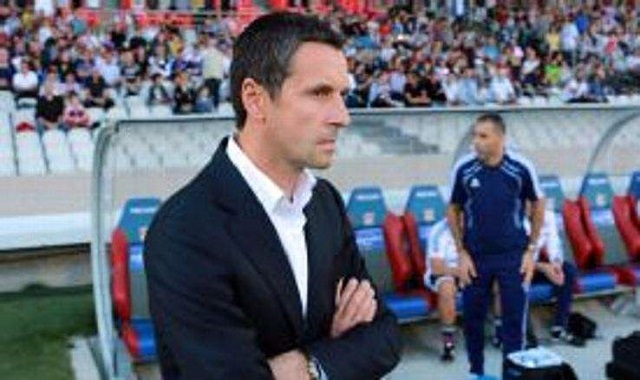 Former Arsenal and France midfielder Remi Garde has been very strongly linked with the Aston Villa job following the sacking of Tim Sherwood.
The 49-year-old has been backed almost to the exclusion of all others in the betting market with reports suggesting that negotiations were already at an advanced stage. Garde had been linked with the Newcastle United post in the summer and is currently out of work.
Garde left Lyon last year after three years at the Stade de Gerland saying that he needed a break for personal reasons. He won the Coupe de France in 2012 and also won the Premier League as an Arsenal player in 1998. He was one of Arsene Wenger's first signings at the London Club, although he would play only 28 games in three seasons. He served as assistant to Gerard Houllier and is widely respected for his technical knowledge of the game.
Rumours had been circulating in recent days that the search was already on for a successor to Tim Sherwood who was axed after only eight months in charge. Villa fell to bottom of the Premier League table after Sunderland beat local rivals Newcastle on Sunday. Sherwood has appeared resigned to his fate in post-match interviews following a 2-1 home defeat by Swansea the previous day, a sixth consecutive league defeat for Villa. Under-21 manager Kevin MacDonald has been placed in interim charge ahead of Wednesday's League Cup game against Southampton.
Sherwood was brought in to replace Paul Lambert in February, helping the club to avoid relegation and leading them to the FA Cup Final. Villa's only victory so far this season came on the opening day when they beat Bournemouth 1-0. Sherwood's spell of just 28 matches is the shortest in Aston Villa's history and follows a six-month spell in charge at Tottenham which ended in May last year.
The sale of Christian Benteke to Liverpool and Fabian Delph to Manchester City arguably robbed Villa of their best to players. Their summer signings have failed to shine and another long season battling relegation looks on the cards. The blow of losing his job will be cushioned by a 12-month pay-off and he was followed out of the door by assistant Ray Wilkins, first-team coach Mark Robson and performance analyst Seamus Brady.