Robin van Persie decides that Arsenal is not where his future lies – But where?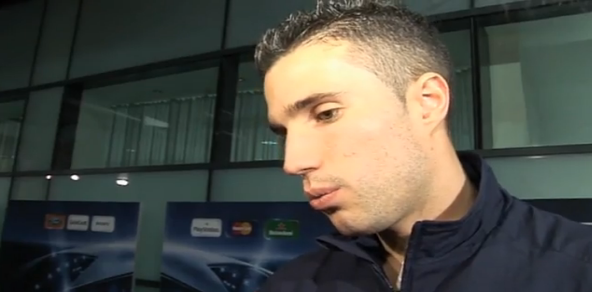 Premier League side Arsenal have been struck with the news that their star striker, Robin van Persie won't be extending his contract with the club. The Dutch forward still has one year left on his deal at the Emirates Stadium, but publicly announced that he wouldn't be extending his stay beyond that. This is a major blow for boss Arsene Wenger, who may well now have to see what price he can get for Robin van Persie in the summer transfer market. What Van Persie's announcement has done, has forced Arsenal hand, because they won't want to just let his contract expire next summer and let him walk away for free.
So why the split? The Dutch superstar has been the one man that Arsenal have relied on for forward power for many seasons now. His touch of class around the penalty area and finishing prowess, has often been the thing which has kept Arsenal afloat. The Gunners came to rely on him too heavily, and without a trophy in the cabinet since 2005, it appears that Robin van Persie, now in the peak of his career after finishing as Premier League top scorer last season, has lost faith in Arsenal's ability to support him in winning trophies. It was after discussing future plans with the club, which direction the London outfit wanted to move in, that Van Persie made his announcement.
So the two parties appear to be on very different paths. So not only will Arsenal be losing their main focal point in attack, they will also be losing their captain. It is almost like a double blow to Arsene Wenger and the Arsenal fans. The Gunners got themselves in trouble last season after fighting to keep Samir Nasri and Cesc Fabregas during the summer, but losing both after the season had started anyway. So Arsenal will not want to wait until the new season starts to see whether they are going either going to get the best out of Van Persie in his final season with them, or ultimately end up without him and be short up front.
Arsenal have already signed French forward Olivier Giroud, but the big problem for Arsene Wenger is trying to fill the void that Van Persie will leave behind. The two parties have to move on as quickly as possible for the best of them. The Dutchman has been quite public about his disagreement over the way Arsenal are wanting to move forward, and public dissent like that will soon turn Gunners fans against him if the goals dry up. For Arsenal, they need to take the cash and find a replacement, they need to find the missing pieces that will get them back in the hunt for trophies, a task which was hard enough with the quality of Van Persie in the side.
Van Persie, one of the top strikers in Europe, would command a huge price on the transfer market, and it will have set Premier League Champions Manchester City on alert. The big spending Manchester club have been linked with Van Persie before and with their spending power, will naturally be one of the front runners. It is hard to see Van Persie ending up anywhere else in the Premier League than at Eastlands, and while Arsenal won't be happy about selling to a direct rival, they may have no choice.
Robin Van Persie wants to taste success. He wants trophies, he wants to be part of a successful outfit and could join a crop of former Arsenal players like Samir Nasri and Gael Clichy who have severed their ties and moved to Manchester City.