Roma vs Fiorentina: The battle for third spot is on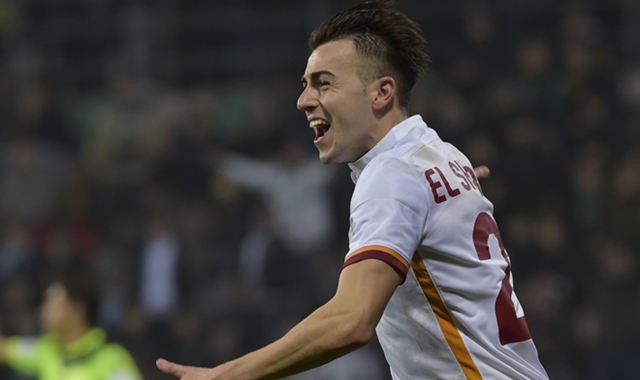 A recently-resurgent Roma will welcome a high-flying Fiorentina side to the Stadio Olimpico in what will be an entertaining Friday evening clash.
The Giallorossi will be coming into this match having won all six of their most recent matches and appear to have put their troubles of the past few months well behind them. With the exception of a 2-0 loss to Real Madrid – a result that in all honesty, whilst disappointing was not entirely surprising – Luciano Spalletti's side have been very solid in domestic action. In fact, the last time Friday's hosts dropped points in Serie A was on January 24th, when they were edged out 1-0 by Juventus.
Since the loss to the Bianconeri, Roma have scored 18 goals whilst conceding just four. However, these stats are certainly aided by some of the teams they have faced – outfits like lowly Carpi and Frosinone as well as a very poor Palermo side – and they will obviously face a tougher test in taking on the Viola this Friday. Still, this uptick on goals has helped the Lupi now boast the joint-best attack in the league, with their 55 goals tying them with Napoli and seeing them seven ahead of league leaders Juventus and upcoming opponents Fiorentina.
However, three points are three points, regardless of it's against a minnow or a bigger side and having scored at least two goals per game, the hosts will be hoping to make it a lucky seven wins on Friday. Given that they will face a nearly-impossible task to overturn their 2-0 home loss in the Champions League, Roma will surely throw all their efforts into finishing as high in the table as possible.
Although the Scudetto may be a task too difficult to achieve, finishing in second is not out of the question, and a victory over Fiorentina would temporarily cut the gap between them and Napoli to just two points. And having won the reverse fixture earlier this season, the Lupi will be eager to complete a double over the Gigliati, pick up another win, and wrap up this week on a good note to have a spot of confidence ahead of their European adventure next week.
Meanwhile, Fiorentina will only have domestic football to contend with after they were dumped out of the Europa League by an impressive Tottenham side. Still, Paulo Sousa's men managed to rebound by holding Napoli to a 1-1 draw that saw goalkeeper pull off some impressive saves to keep his team still in the contest. The Viola will be coming into this game having won or drawn their past seven matches, but their away form has not been as solid, and they have a frustrating tendency not to be able to hang onto a lead – as evidenced in their stalemate with the Partenopei.
And out of their five road fixtures, they have won two, whilst dropping points against Bologna and Genoa, so Sousa will be hoping that his side will be able to pull off their first win at the Stadio Olimpico since April 25, 2012.
MORE: You can watch Roma vs Fiorentina live with FuboTV 24-hour game pass FREE.