Roma vs Genoa: Giallorossi aim to honor Totti with a win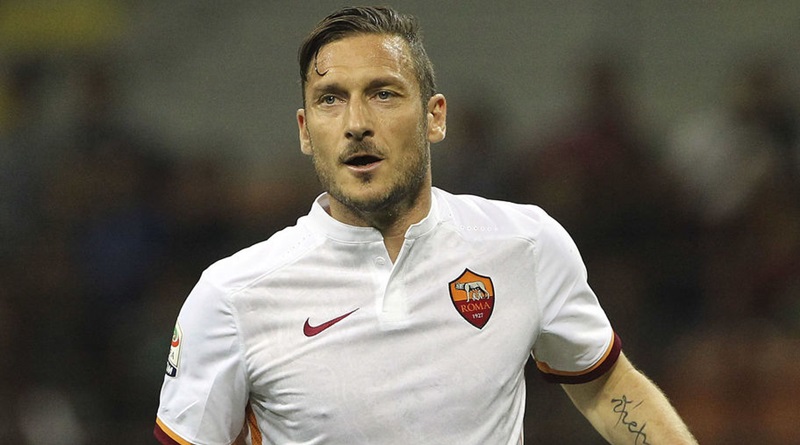 Roma will be looking to send Francesco Totti off with a win as they take on Genoa at the Stadio Olimpico on Sunday.
Much of the hype surrounding this game, of course, is the fact that this will be Totti's final game. As to whether it will be his final match as a footballer remains to be seen, but one thing is certain: it will be the last time he takes to the pitch in a Roma kit. Totti made his debut back on March 28, 1993, and over the past 24 years, has cemented his name into the annals of Roma history. However, he has seen his playing time drastically cut, and despite declaring that he's still fit and can contribute, Roma are clearly moving in another direction.
And that direction does not include him. The club announced recently that this will be the 40-year-old veteran's final season with his beloved club, and it has definitely caused some consternation among the fans and the media. This has led to tension between Luciano Spalletti and supporters, with some vocalizing their anger at not seeing Totti given more game-time.
Well, considering that Roma not going to win the Scudetto, the only thing they have to play for is second place. Napoli are nipping at their heels, so the Giallorossi will not want to drop points here. It's been a pretty solid campaign for Roma, albeit they have little to show for it in terms of silverware. They did manage to prevent Juventus from celebrating their Scudetto triumph at the Stadio Olimpico by defeating the Bianconeri 3-1, but it was only to delay the inevitable.
However, they will be determined to earn second spot, as that guarantees them an automatic Champions League football spot. Having failed to progress out of their play-off tie with Porto, Roma will be loath to go through that again and right now, they are exactly a point ahead of the the third-placed Partenopei. Meanwhile, their upcoming opponents will be relieved by having achieved safety. Genoa may have won just three out of their last 22 fixtures, but with Palermo and Pescara already down in Serie B, the relegation battle will be decided between Empoli and Crotone.
The Grifone have been shockingly bad this term. The club's executive board opted to sack Ivan Juric and hire Andrea Mandorlini, only to bring back the Croatian when things did not work out. They are a far cry from the team who beat both AC Milan and most impressively, Juventus. In fact, up until Roma's 3-1 win over Juve, Genoa were the only side to have scored three goals against Massimiliano Allegri's men in the league.
Whilst they have won two out of their last three fixtures, including against Inter, Genoa have an awful record at the Stadio Olimpico. The last time they won here? Francesco Totti was over three years from making his debut, and many of the players on the pitch hadn't even been born yet. It's highly unlikely that Genoa will earn their first win since January 1990, especially considering they have lost six out of their last seven road games and have failed to score during that run, too.
Edin Dzeko will also be looking to cap off a fine season by clinching the Capocannoniere. The Bosnian international has been in strong form, and with Napoli's Dries Mertens lurking behind, will want to add more to his 28 goals in order to keep his rival at bay. For all intents and purposes, this looks like a straightforward win for Roma, but fans will surely hope to see Totti sign off not just with a win, but perhaps even a goal. It would be a well-earned result after his 20-plus years of loyalty to the club, despite missing out on the chance at more silverware that he certainly would have deserved for his efforts.