Roma vs Napoli: Get ready for fiery Derby del Sole clash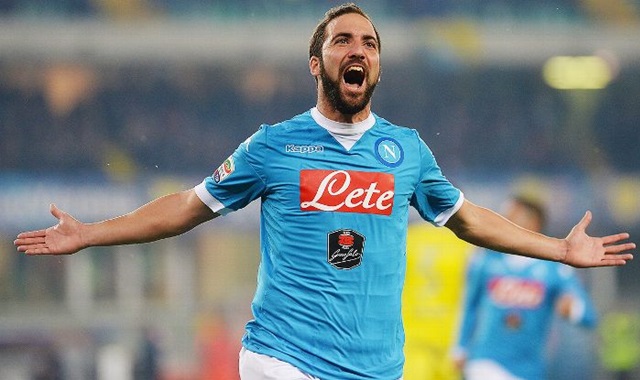 Roma and Napoli are set to clash at the Stadio Olimpico in a fiery and much-anticipated Derby del Sole clash on Monday.
The Partenopei arrive in the Italian capital in second place, whilst the Giallorossi sit five points back in third. Both teams, obviously, will be keen on picking up all three points as they battle for their respective objectives. For Napoli, their already fragile Scudetto ambitions will depend on them departing the Eternal City with a victory in hand. Anything less than that will end the title race and hand the league crown to Juventus, who powered to a 2-1 win over Fiorentina this past weekend.
For Roma, they will be keen on making sure they stay hot on Napoli's tails whilst keeping Inter at bay. Although Luciano Spalletti's men are in definite contention for Champions League football for next season, the Lupi right now will have to make it through the play-offs. As Lazio themselves found out earlier this season, those play-off matches can be really tricky and one is not guaranteed a spot in the group stages. Plus, it also means having to play a couple of extra games – and that is something any team will obviously wish to avoid at the start of any season.
Second place, naturally, guarantees automatic entry into Europe's premier competition. Whilst the Scudetto will likely remain in Turin for another term, second place is still firmly up for grabs, and Roma can take one step closer by beating Napoli at the Stadio Olimpico on Monday evening. As for the Partenopei, they will be receiving a huge boost, with Gonzalo Higuain making his long-awaited return from suspension.
The Argentinian ace has netted a whopping 30 league goals so far and is a lock to seal the Capocannoniere prize this May. One can only wonder how many he would have ultimately plundered had he not missed a couple of matches due to a ban, but in any case, he will be raring to go against Roma. Maurizio Sarri, in fact, will have everyone available for this clash, meaning that he can choose his strongest line-up for this must win game, but the same can be said of his opposing tactician as well.
Spalletti has no injuries nor suspensions to trouble him, either. It will be very interesting to see how Francesco Totti is used in this match. The 39-year-old has proven to be a wild card as of late, with three goals in his last two games when he came on as a substitute. Do not be surprised, then, if Spalletti again uses the same formula and throws him into the match later on to mix things up.
Will we see a winner from this match? Or will Roma and Napoli cancel each other out? One thing is certain, though: this is called the Derby del Sole (Derby of the Sun) for a reason. It's going to be one fiery encounter at the Stadio Olimpico, one definitely not to miss.
MORE: You can watch Roma vs Napoli live with FuboTV 24-hour game pass FREE.