Romeo Beckham signs for Arsenal Youth Academy
There is a long list of footballers out there whose sibling takes the same path as their parents and the same seems to apply for 10-year-old Romeo Beckham, the son of super star David Beckham.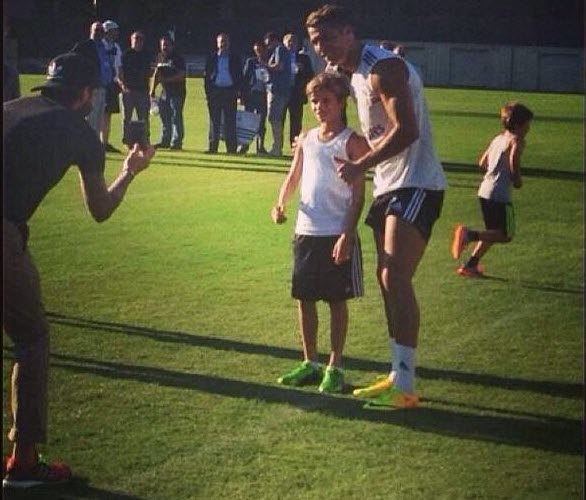 The current Burberry model doesn't seems to satisfy with just being a model so he chooses professional football as his new path, putting a whole new meaning to the phrase "Like father like son".
The 10-year-old reportedly signs-on to become a professional footballer with English club Arsenal FC youth academy.
I know you might be saying "why Arsenal and not United". Well, you're not alone because we're thinking the same here, "why not Manchester United". It's understood he's an avid Arsenal supporter the only one among the Beckham's siblings.
Anyone would suspect Manchester United as his destination since Beckham himself was a product of the Manchester club before he later went on to play for a host of different clubs like PSG, LA Galaxy, Real Madrid and AC Milan.
Pic via @swagger2307