Russia vs Wales: The Dragons looking to re-group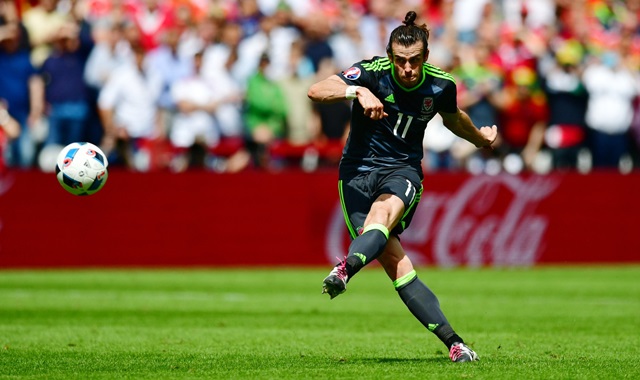 Wales will be hoping to rebound after a disappointing loss on matchday two as they face Russia at the Stadium de Toulouse on Monday.
Gareth Bale's free-kick had given the Dragons the lead, and Wales thought they were finally getting one up on bitter rivals England. However, a tactical masterstroke by Roy Hodgson saw the Three Lions turn the match on its head. Goals from substitutes Jamie Vardy and Daniel Sturridge were enough to undo Bale's effort, and now it's England sitting on top of Group B.
Indeed, this quartet has shaped up to be very interesting from a neutral perspective. England presently have four points. Wales and Slovakia each have three, meaning that there are three teams really in contention for top spot. Furthermore, although Russia has been dismal, a win could see them make their way into second. Of course, that will all be for nothing if their unruly and disruptive fans get the team kicked out of the tournament.
With Russia struggling and Wales faring solidly, this looks like it's a game where Chris Coleman's men will come out on top, right? Think again. Here's a stat that will not please Wales fans one bit: they have never beaten Russia. Four meetings, three losses and one draw, which was on November 15, 2003.
In fact, the Russians have a track record of spoiling Wales's plans. In 2004, they managed to edge them out 1-0 in Euro qualifying. Reportedly, Bale was in attendance as a schoolboy. Six years later, Bale again experienced disappointment thanks to Russia. This time, of course, he was a player rather than a spectator and missed a spot-kick during a 2-1 loss.
And now, six years after that meeting, Bale again comes up again an old foe. It goes without saying that the Real Madrid star – and his teammates – are raring to go this Monday.
Joe Ledley, who suffered a leg injury against England, is the only one doubtful for this game for Wales.
Russia, for their part have been very poor. For large spells of the match, Leonid Slutsky's side appear to be on an entirely different planet. Then, late on, they suddenly wake up and spring into action. We saw it against England, when they snatched a last-gap equalizer. We saw it again against Slovakia, when they did give the debutants a bit of scare by pulling one back late on.
Certainly, for Russia's supporters, it must be maddening. They also will be asking themselves why Slutsky's team can't start out games the way they end them. Nonetheless, Russia do have some glimmer of hope. Despite sitting at the foot of Group B, they have a point. In this closely contested group, three points will make the difference between an early flight home and a likely spot in the round of 16.
A draw for Wales will be more than enough to see them through. However, as they have never beaten Russia, they will want more than just a mere point. And most important, the Dragons will be looking to overcome their frustrating hoodoo and continue their historical run at Euro 2016.