Sassuolo vs Inter: Neroverdi hope to snatch European football spot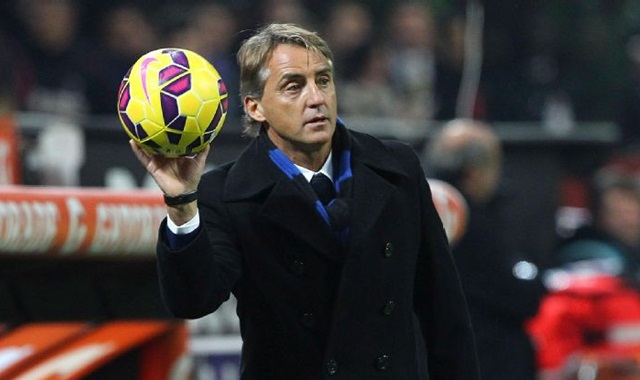 Sassuolo will be aspiring to wrap up a hugely successful third year in Italian football's top flight with a win against Inter at the Mapei Stadium on Saturday evening.
Just last weekend, Leicester City were crowned Premier League champions. A year ago, the Foxes were fighting relegation. And now, next season, Claudio Ranieri's side will have a chance to mix it up with the likes of Barcelona, Juventus, and Bayern Munich.
Well, Sassuolo, in their own quiet way, could be described as Serie A's own "Cinderella Story". In 2013, the Neroverdi made their first ever appearance in Italian football's top flight. Three years later, they are on the cusp of having a shot at featuring in European competition.
Eusebio Di Francesco's side have quickly established themselves as "giant killers". Since bursting onto the scene, they have managed to beat or frustrate sides like Juventus, AC Milan, Inter, Napoli, Fiorentina, and Roma. To date, up until Hellas Verona's shock victory, Sassuolo were the last team to have beaten the Bianconeri in the league.
It really is a sign of a team's growing reputation when they begin to be referred to as another side's hoodoo, and Sassuolo are rapidly becoming a thorn in the side of Milan. With a one point advantage over the Rossoneri, Sassuolo will want to make that advantage count with a win, but even a draw would suffice against Inter.
Meanwhile, the Nerazzurri are guaranteed to make a return to Europe – albeit not necessarily in the competition they would have wanted. At the midway point of the season, Inter were on top of the table. Roberto Mancini's side were cruising along and it looked like the Nerazzurri could actually be in contention for their first Scudetto triumph since 2010.
That is, until they hit a bad patch and things began to go horribly awry. And Inter never really seemed to truly recover. By the time they realized it, they had been overtaken by Napoli. And then Roma, and finally Juventus. Second place slipped away, then third. So now, it's Europa League football they will have to contend with for next season. Whilst it will be disappointing, it is certainly an improvement, especially considering they have not featured in Europe for the past couple of campaigns. Furthermore, their cross-town neighbors may be missing out for the third straight season.
Mancini will arrive at Sassuolo's home ground without the services of two key players. Mauro Icardi and Samir Handanovic are out due to injury and suspension respectively. With fourth place secured, he may opt instead to give some of the team's youngsters some game-time as the club looks ahead to next season.
The question is, will Sassuolo be among the new teams competing in Europe for the 2016/2017 campaign?
MORE: You can watch Sassuolo vs Inter Milan live with FuboTV 24-hour game pass FREE.