Sevilla 1-3 Juventus: 4 things we learned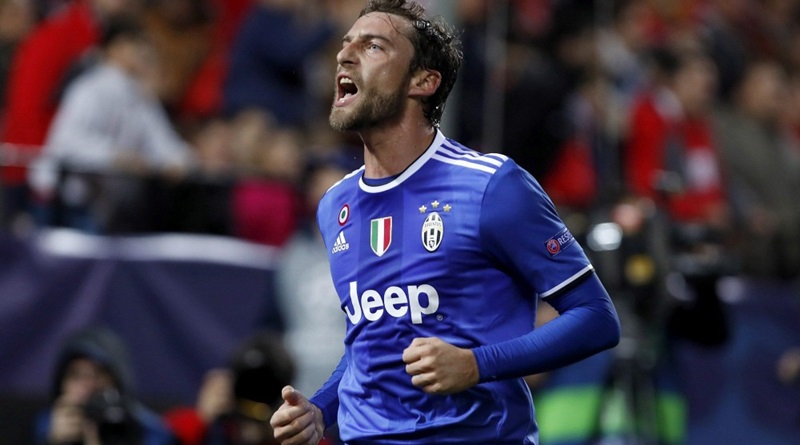 On Tuesday, Juventus took on Sevilla in a battle for top spot in Group H. Heading into that game, the Bianconeri had failed to win their past four games in Spain. They also had won just three times in European competitions on Spanish soil, whilst losing a whopping 15. Meanwhile, Los Rojiblancos were just one of two teams yet to concede in the Champions League. They also had a very impressive record at the Estadio Ramón Sánchez Pizjuán: Barcelona were the only team to beat them at home so far this term.
Well, 90 minutes later and all that had changed. For starters, Sevilla, who were in pole position to qualify, now will have to wait till matchday six. Juventus, on the other hand, are through to the round of 16 after overcoming their Spanish hoodoo in Spain. From a neutral perspective, it was truly an entertaining match from start to finish. What did we glean from La Vecchia Signora's win over Los Rojiblancos? Let's have a look.
1. It's never over…until La Vecchia Signora says so
Even the most ardent Juventus fan will have to admit that the Bianconeri have not always been at their very best. Especially in the Champions League. Yes, they thrashed Dinamo Zagreb 4-0, which is their joint-best ever away result. But considering that the Croatian champs turned out to be the group's whipping boys, that is not saying much. Heading into this game, Massimiliano Allegri was facing an injury crisis – notably in attack. Both Gonzalo Higuain and Paulo Dybala were out, as is back-up option Marko Pjaca. In defense, Juventus were missing Andrea Barzagli and Mehdi Benatia.
Not good reading, considering Juve's bad track record in Spain. So, when they went down to an early goal, there was a bad feeling that they could be in for a tough night. But as we have seen time and time again, writing Juventus off is usually not a smart thing to do.
2. Mario Mandzukic is more than an apt deputy…and deserves more respect
He does necessarily not score gluts of goals a la Cristiano Ronaldo, Lionel Messi, Sergio Aguero, or Pierre Emerick Aubameyang. In fact, his highest total is 26 in 48 appearances across all comps. That was in his last season at Bayern Munich. And his game isn't the prettiest. Rather than guile and trickery, it's characterized by sheer physicality and just good old fashioned hustling. Mandzukic simply never stops running and pressing. And that's not something that stats-obsessed observers can quantify, but it generally does help the team's cause. Sure, sometimes his aggression is a bit over the top, but one generally can never accuse him of not putting in effort. Many strikers will not track back to help on defense. One can be generally guaranteed to find Mandzukic in there mixing it up.
The lanky Croatian was solid in Juve's 3-1 win over Sevilla and finally opened his Champions League account. Having scored in La Vecchia Signora's last two Serie A games, this means he has netted in three straight matches across all comps. The 30-year-old also sealed all three points for Croatia during their World Cup qualifier against Finland earlier this month. However, with Higuain and Dybala on the treatment table, he needs to start scoring more often if he wants to fully cement his role in the starting XI.
3. Sevilla truly are an interesting side…but will they make the grade in the Champions League?
For the past three seasons, Sevilla have won the Europa League. In total, Los Rojiblancos have won five titles. No other side has won more. And more impressive is the fact that all have been within the past decade. Having made that tournament their domain, some have wondered if they have a strategy: to finish third and drop down into the Europa League, where they go on to win it.
This time around, they are still in contention to qualify for the round of 16. Is that something that Jorge Sampaoli really wants, though? Finishing second always means a really tough draw at the next stage, which could in effect end their European campaign before it started. Los Rojiblancos sit three points ahead of Lyon, whom they face on matchday six. Win, lose, or draw, they will be featuring in one of Europe's continental competitions. Will it be the Champions League, which represents uncertain waters? Or the Europa League, which they have sailed through?
4. Juventus have really missed their prince
Claudio Marchisio has spent his entire career at Juventus – starting from the age of seven. The 30-year-old exemplifies what it means to be a one-club man and has stayed loyal to the club through thick and thin. His absence due to an ACL injury was keenly felt throughout the side, just like when he was hurt at the start of the 2015/2016 term.
Well, he marked his long-awaited return with a fine performance. His spot-kick brought Juve back into the game and although there were signs of rust, it was an overall solid shift from a player who hasn't played in the Champions League since February.
So, what's next for Juventus? They've now sealed their spot in the round of 16 and will be awaiting the results from the other groups. Still, they're not entirely out of the woods just yet as Sevilla could potentially pip them to top spot should they fail to get all three points against Dinamo Zagreb. However, given that the Croatian side have yet to earn a single point and are already eliminated, they are in pole position to finish top of the pile and look forward to who they will be playing against in 2017.