A solid start: 3 things we learned from Juve's Lazio win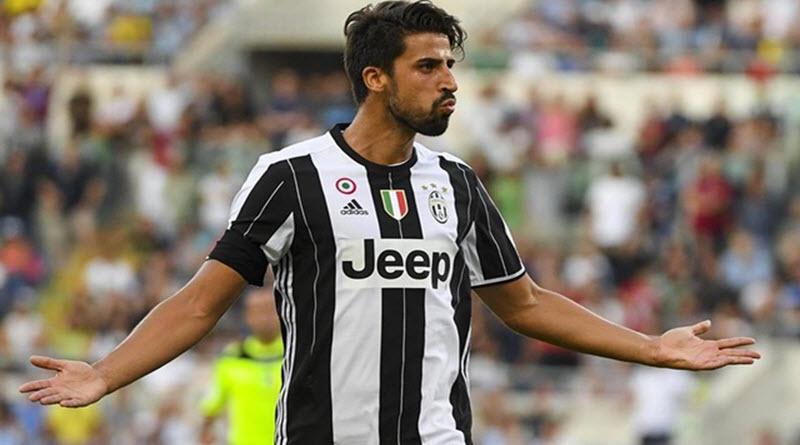 Two victories, two games. Both by a one goal margin. They may not have been the prettiest of matches, but Juventus are already 100 per cent better off than last season. At this juncture a year ago, Massimiliano Allegri's men had picked up zero points from their first two games against Udinese and Roma. This time, it's six points out of six after hard-fought wins over Fiorentina and Lazio.
Juventus have not lost in Serie A to Lazio since December 2003. On Saturday, Sami Khedira ensured that the Bianconeri maintained that run against the Biancocelesti. The German international – who won Champions League and World Cup titles in 2013 and 2014 – ended up being the deciding factor. As such, the team now head into the international break with confidence ahead of their tie against Sassuolo next month.
This season, Juventus are hoping to make a deep run in the Champions League as well as make it an unprecedented sixth straight Scudetto. In the meantime, whilst obviously the win is great, there are a few takeaways to consider. So, without further ado, here are five observations from the first game of round two.
1. Juventus still need that additional midfielder
Specifically, they need a box-to-box player. One thing that made their midfield tick was the presence of Artuto Vidal and Paul Pogba. Both have since departed for Bayern Munich and Manchester United. Juventus do have people who could fill this role, including Kwadwo Asamoah, Miralem Pjanic, and Claudio Marchisio. However, Pjanic was brought in from Roma as a playmaker, not as the all-action style midfielder Vidal and Pogba provided. Having the Bosnian do so will naturally divert attention from his true duties and be at the detriment for the squad.
As for Asamoah, the Ghanaian has been very active during his two games so far. Considering that he spent much of the last two seasons dealing with injuries, it must be refreshing to finally see him back in action. Yet, there is a major concern about his overall durability. As noted before, he hasn't played a full season since the 2013/2014 campaign and although he looked solid against Fiorentina and Lazio, there are still clear signs of rust that will take time to clear. Furthermore, now that he's back on the pitch, Ghana will obviously need him to feature for the Black Stars at the AFCON tournament, which takes place from mid January through early February. At that point, Juventus will be midway through defending their Scudetto title, gearing up for Coppa Italia action, and – hopefully – navigating their way through the Champions League round of 16. Not exactly a great time to have a player depart for international duty.
Finally, Marchisio has more than proven his worth to Juventus over the past few seasons. Regrettably, the 30-year-old suffered a bad knee injury last spring and will not return until October. In addition, there is no guarantee that he will be 100 per cent or able to return to the same levels that made him one of the top midfielders in Europe. Putting that kind of expectations on him is not just unwise, but pure folly. So, all things equal, Juventus will be wise to bring in another midfielder – and hence their pursuit of players like Blaise Matuidi, Luiz Gustavo, and Nemanja Matic. Unfortunately, PSG and Chelsea are not so keen on parting with Matuidi and Matic.
2. Allegri should mix things up in attack
Fans might see some of this against Sassuolo. For the past two games, Gonzalo Higuain has started as a sub and replaced Mario Mandzukic at some point during the second half. Allegri may want to switch this and feature Higuain from the start alongside Paulo Dybala. Why? Well, for starters, they did pay a whopping 90 million euros for his services. Second, he has played less than an hour and has already opened his account – which ended up being the game-winner against Fiorentina. Third, the attack have taken on a different dimension with him on the pitch. More fluid overall and he is more comfortable with the ball at his feet.
This is not to say that Mandzukic is not useful to the team. The lanky Croatian's pressing abilities, aerial threat, and stamina are an asset to any side, and there will be games in which he will be the better option. Last season, he linked up well with Dybala by pulling defenders away so as to open up spaces for the young Argentine. Furthermore, from the outset, the player himself seemed very excited about finally pulling on a Bianconeri kit.
Yet, the whole point of bringing in additions is to mix things up, and naturally, Allegri wants to assuage Mandzukic's concerns about his place by featuring him as a starter. However, it looks like it's time for a change, and it won't hurt to give Higuain a starting berth to see how things pan out.
3. La Vecchia Signora's squad depth is simply amazing
Winning five straight league titles is nothing to scoff at. Still, there are always those who will complain – not least of all, Napoli, Roma, Fiorentina, or anyone who is not a Juventus fan. Furthermore, there are fears that the Bianconeri will turn Serie A into a one-horse league, just as Bayern Munich have been accused of doing to the Bundesliga. Certainly, Juve's squad before their summer acquisitions was already pretty top-notch. The "BBC" (Bonucci, Barzagli, and Chiellini) are widely regarded as one of the top defensive groups in Europe. The midfield was a plethora of talent. And up front, there was a good mix of experienced and younger players.
Dani Alves, Pjanic, and Higuain are the three most notable acquisitions Juventus have made this summer. Another, Croatian starlet Marko Pjaca gave fans a glimpse of his potential during his cameo in the Lazio match. During that game, Allegri made three substitutions. Alves for Stephan Lichtsteiner. Dybala for Pjaca. Mandzukic for Higuain.
That alone is enough to make any rival supporter grind their teeth in jealousy. And that is not including others on the bench: young talent Daniele Rugani, Pjanic, the experienced Patrice Evra, and Neto. Add Marchisio and Leonardo Bonucci to that pack and one almost has a team that would rival any opponent's starting XI. If they can add another top midfielder, they will be more than adequately equipped to be perfectly capable to compete on three fronts as they hope to clinch that coveted Treble.