All things equal: Everton 3-3 Liverpool in Merseyside Derby
All things remain equal between Everton and Liverpool in the Merseyside derby as this famous fixture in contest for the 221st time ended 3-3 apiece.
Liverpool went 1-0 up with in just five minutes of kick off from a Filippe Coutinho goal following a set piece and three minutes late the home side equalizes through Kevin Mirallas goal.
The game produces four more goals one each from the Premier League's most feared strike force and a brace from Ramelu Lukaku who has now scored in his last three Premier League appearance against Liverpool.
For the neutrals the score line reflects a fair result but for Brendon Rodgers and Liverpool this is points loss in an attempt to put pressure on leaders Arsenal who play Southampton today.
Ramelu Lukaku derby goal for Everton.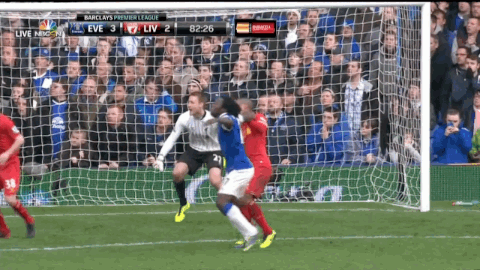 Luis Suarez free-kick for the LFC.
Gifs:[ b/r ]