Torino vs Juventus: Gianluigi Buffon seeking to set new Serie A record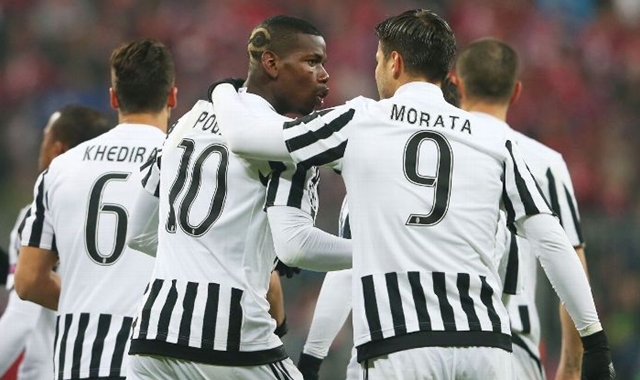 Juventus will have to put their Champions League disappointment behind them as they travel to face cross-town rivals Torino at the Stadio Olimpico this Sunday.
The Bianconeri thought they were on their way to the quarter-finals after racing into a 2-0 lead over Bayern Munich inside the first 45 minutes. And in fact, up until the 73rd minute, it appeared that indeed La Vecchia Signora had done enough to dump die Roten out of the competition. However, Massimiliano Allegri's tactical decisions came back to haunt him. Shortly after he opted to sub out Alvaro Morata, who was having an excellent game for Mario Mandzukic, Bayern Munich responded through a goal from Robert Lewandowski, and a late equalizer from Thomas Muller pushed the game to extra time.
Without key players like young Argentinian attacker Paulo Dybala, experienced midfielder Claudio Marchisio, and veteran defender Giorgio Chiellini, Juventus were already at a massive disadvantage. And as the pressure began to pile on, the Bianconeri began to crumble, as Mandzukic was unable to have any kind of offensive impact on the game. Although it was indeed an entertaining match from a neutral perspective, it was a heartbreaking night for the 2015 Champions League finalists as they were defeated 4-2 on the evening and 6-4 on aggregate, thus leaving them with only the Scudetto and the Coppa Italia to play for this season.
Still, given their poor start to this campaign, the fact that Juventus are on top of the table is indeed quite an impressive feat. To date, Sassuolo are the last side to have denied the Bianconeri from winning. Bologna are the only team to have managed to prevent them from picking up all three points. Interestingly, it was in the reverse fixture against Torino that Juventus began their impressive turnaround that has seen them win 18 out of their last 19 games. After their midweek disappointment, Allegri's side will be keen on bouncing back in some style as star goalkeeper Gianluigi Buffon will also likely set a personal and league record at the Stadio Olimpico on Sunday.
Buffon has been responsible for the team picking up ten consecutive clean sheets, which in itself is a record on its own. With 926 minutes since he last conceded a goal, the veteran shot-stopper needs just three additional minutes to break the long-standing record of 929 set by AC Milan's Sebastiano Rossi from December 12, 1993 to February 27, 1994.
Torino, certainly will be hoping to thwart this, especially since the Granata have already lost their first two meetings so far this season. This includes a 2-1 reversal at Juventus Stadium and a 4-0 defeat in the Coppa Italia. But the fact of the matter is that Giampiero Ventura's side have been disappointing all season, with just two wins in their past 15 league games. In addition, although they managed to win this same fixture last term, it was the first time in 19 derbies that they had defeated Juventus.
Should they make it back-to-back home wins tomorrow, it will be a long time coming, as the last time Torino managed to pull this off was back in 1983. They will be coming into this game having failed to win their last four home matches and will be desperate to avoid making it five, but their odds do not look promising. Still, former Juventus striker Ciro Immobile will be eager to cause trouble for his ex-teammates and he alone has been involved in five out of the team's last 14 goals.
Prior to their last league meeting on October 31st, Torino were three points ahead of Juventus in the league table. Now they are a whopping 34 points behind, having picked up just 18 points versus the 55 by the Bianconeri. Will they be able to become the first side since Sassuolo to condemn Allegri's side to defeat? Or will Juventus bounce back from their European exit with a resounding win?
As with any derby clash, the Derby della Mole will be one not to miss as Serie A prepares to take a short hiatus for the round of international friendlies coming up till next month.
MORE: You can watch Torino vs AC Milan live with FuboTV 24-hour game pass FREE