Tottenham vs BVB: Pochettino facing tricky choice after first leg defeat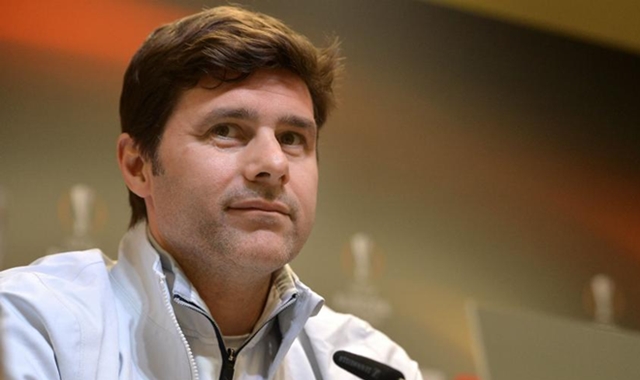 Tottenham boss Mauricio Pochettino will be facing some difficult decisions as his side prepare to welcome Borussia Dortmund to White Hart Lane this Thursday.
Having lost the first leg of their Europa League round of 16 tie, the ambitious London side find themselves already three goals behind even before this match kicks off. Spurs fans were not amused with Pochettino's selections in last week's encounter with die Schwarzgelben, and it became readily apparent that the Argentinian tactician had already decided to sacrifice European ambitions for a shot at clinching the Premier League title.
As to whether his gamble will ultimately pay off will be determined this May, when the Premier League crowns a new champion, but the focus for now will be how Tottenham chooses to approach their upcoming European tie. With one foot already out the door, it is indeed likely that Pochettino could again tinker with the squad, or perhaps given that they are currently unbeaten at home in their last nine European games, he may decide to field a stronger line-up.
After all, even though they are still in contention for the Premier League trophy, no one wants to be humiliated in front of their home crowd. Furthermore, although this game appears done and dusted, coming back from a 3-0 deficit is truly difficult, but not impossible.
During the 2013/2014 Europa League campaign, Valencia were defeated 3-0 by Swiss outfit Basel on April 3, 2014. If one is a Basel fan, then they certainly cannot be blamed for already thinking that their side had cruised into the semi-finals. However, one of the fascinating things about the world's most popular sport is its unpredictable nature, and sometimes, the unexpected does come to pass. A week later, Los Che pulled off one of the most impressive comebacks football fans have seen, scoring a whopping five goals unanswered to book their spot in the semi-finals, where they would go on to be defeated by fellow Spanish side Sevilla.
Tottenham may have this in mind ahead of their game. Or they may already be turning their focus towards how to catch Leicester City, who are five points on top of the Premier League table. In any case, Pochettino surely will not want to have his side suffer another heavy loss in front of their home fans, so some changes for this match may be made. For instance, young rising star Dele Alli was suspended for the first leg, but he will likely be re-instated into the starting XI for this game. Harry Kane is another who will likely be deployed from the start, as the Argentinian tactician attempts to silence some of his most vehement critics.
Meanwhile, Dortmund clearly are taking this tournament more seriously, and who can blame them? Although die Schwarzgelben have done excellently under new coach Thomas Tuchel, they really have no chance at clinching the Bundesliga title as a result of Bayern Munich's continuing dominance. As such, the Europa League represents their only shot at any kind of silverware this season, and since making it through the play-off rounds, they have been largely quite solid in Europe's second-tier club competition.
Given that his side recorded a resounding 3-0 win in the first leg, Tuchel will not be expected to make too many changes to his preferred starting line-up for this fixture. All in all, this game will be Dortmund's to lose, and it will be interesting to see how Pochettino, after the criticism he received for fielding a "weakened" line-up last week, responds this time around. Will Tottenham attempt to rally back? Or has the ship representing their European ambitions already sailed in favor of winning their first domestic title in 55 seasons?
MORE: Need matchday tickets? Get all your UEFA Europa League matchday tickets from Guaranteetickets.