Toulouse vs. PSG: Can anyone stop Les Parisiens?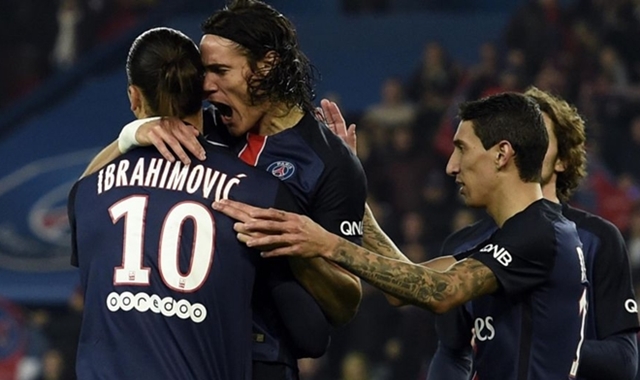 During the 1994/1995 Ligue 1 campaign, Nantes – currently not in the top tier – came painfully close to making history. That is, until April 15th, when a certain side named Strasbourg – also no longer in Ligue 1 – decided to spoil those plans. 90 minutes, Nantes, were on the losing end of a 2-0 result and it would be the only loss they would suffer all season.
Since then, many team have attempted and failed to achieve a special milestone: to become the first French side to complete an entire Ligue 1 season sans defeat. Well, Paris Saint-Germain, having finished 20 games so far – all without losing a solitary game – are just 18 away from making that dream a reality. Yes, the season is quite a long ways away from its conclusion in May but with 17 wins, three draws, 50 goals scored, nine conceded, and a massive lead over the rest of the pack, Laurent Blanc's men look simply unstoppable. They have only lost once in all competitions – a 1-0 reversal against Real Madrid during last year's Champions League group stage and no one in Ligue 1- save for Bordeaux, Reims, and surprise packages Angers – have been able to even snatch a point as they are well and cruising towards the domestic crown this May.
Enter Toulouse, the next side who will be faced with a seemingly impossible task: to halt the Parisian giants in their tracks. Les Pitchouns scraped by to finish in 17th and narrowly escape relegation last season; however, this time, unless if they make some kind of turnaround, Dominique Arribagé's men may not be so fortunate. Still, despite sitting in 18th place, they have strung together a decent run of results that sees them unbeaten in their last three games (two wins and a draw) including defeating Reims courtesy of a Wissam Ben Yedder hat-trick, and managed to overpower Marseille in the Coupe de la Ligue earlier this week. Ben Yedder also seems to have a knack for scoring against Les Parisiens, having netted his last four goals
So whilst the hosts are currently battling relegation, they certainly do not intend to be easy pickings for PSG – if their recent uptick in form is anything to go by. Meanwhile, PSG, have been, well, simply top notch all season and do not appear likely to slip-up any time soon. With the crop of stars he has at his disposal, Blanc had the luxury of resting players like Zlatan Ibrahimovic for their mid-week Coupe de la Ligue game against Lyon, and the big Swede, who currently leads the scoring charts, will definitely be deployed from the starting XI as they chase down their 18th win and hope to take one step closer towards making history in the process.
You can watch Toulouse vs PSG live with FuboTV 24-hour game pass free.