Udinese vs. Juventus: An all Bianconeri affair, part two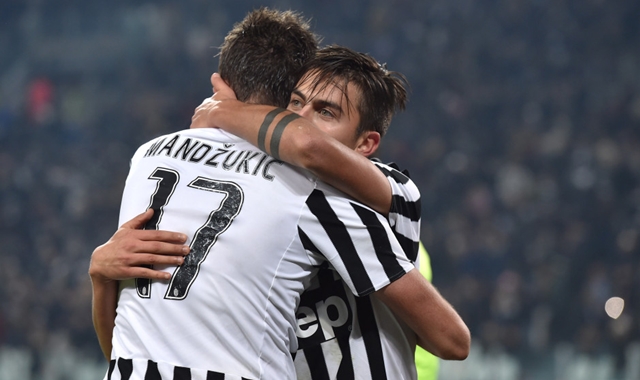 The last time Udinese and Juventus met, history was made in the process. On August 23, 2015, the Zebrette – for the first time since 2011 – finally were able to defeat la Vecchia Signora and in doing so, became the first team ever to hand the Turin giants a loss on matchday one at their home stadium. Cyril Thereau's second-half goal also ensured that Udinese were also the first side since Sampdoria in January 2013 to beat the reigning Scudetto champions at Juventus Stadium, but since that day nearly five months ago, the two sides' fortunes could not be any more different.
After a dismal start, Juventus sprang into action, and following a loss to Sassuolo on October 28th, the Bianconeri powered past city rivals Torino 2-1 and have not looked back since. 27 points out of 27 possible earned have seen them roar up the table, bypassing teams like Roma that once enjoyed a massive advantage and prior to Inter's game against Atalanta, had overtaken the Nerazzurri to edge into second. As a result of a draw from the "Nerazzurri derby", Inter have pulled one point ahead but a win in this season's second "Bianconeri derby" will see la Vecchia Signora open a two-point gap over a challenger for the league title.
A 10th straight win will also mean that Juventus will be just two short of matching an impressive 12-match winning streak earned under Antonio Conte during the 2013/2014 season, which saw them rack up 36 points on the trot from October 27th to January 18th, after which they were halted by Lazio in a 1-1 draw a week later. Simply put, one cannot win titles without winning games, and the key to Juve's resurgence has been the gelling-in of new signings like Paulo Dybala, Mario Mandzukic – who have formed an impressive attacking partnership – Alex Sandro, and Sami Khedira and the return to form of regulars including young star Paul Pogba and experienced midfielder Claudio Marchisio.
Meanwhile, Udinese have had their ups and downs since that historic day but Stefano Colantuno's side will have the full strength of their home crowd behind them as they prepare to welcome a Juventus side that looks nothing like the one they faced back in August. The newly refurbished Stadio Friuli will indeed be rocking as they hope to secure what would be an impressive scalp for a team hoping to rebound after a disappointing reversal versus Serie A debutants Carpi that snapped a two-match winning streak.
Of great concern will be the team's lack of goals – 18 versus 33 netted by opponents Juventus – and it is certainly no coincidence that their offensive output has suffered due to the personal injury struggles of veteran attacker Antonio Di Natale. For the past nine seasons, the loyal captain has hit double digits; but this time around, due to fitness problems, he has scored just once. Di Natale, who celebrated his 38th birthday last year is reportedly set to start in Sunday's fixture – in what could be his last meeting with familiar opponents Juventus – and expect him to receive a rousing welcome from appreciative Udinese fans due to his on-going loyalty to the club – both through better times and more difficult ones.
As both the Zebrette and la Vecchia Signora prepare to take to the pitch Sunday, each side will have their own objectives in mind – but one in common: to earn maximum points in an all-around Bianconeri affair. Will Juventus make it ten wins in ten? Or will Udinese complete an impressive double over the reigning title-holders this season?
You can watch Udinese vs Juventus live with FuboTV 24-hour game pass free.