Villarreal vs. Napoli: Partenopei hoping to rebound in Spain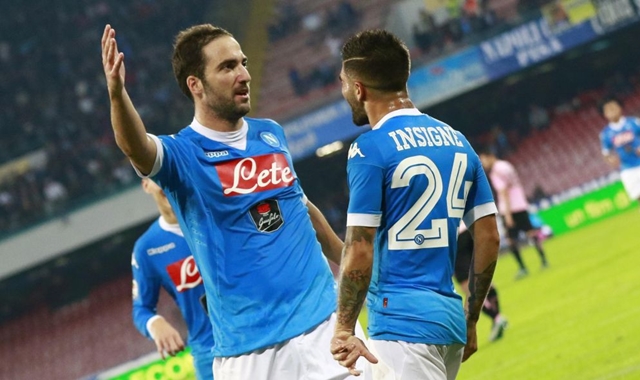 Napoli will have to quickly move on from their disappointing weekend loss as they take on an in-form Villarreal side at the Estadio El Madrigal on Wednesday.
Saturday pitted the Partenopei against Juventus in a mouth-watering clash in Turin. Prior to the game, Maurizio Sarri's men had been on an excellent eight-match winning streak – a club record – that had seen them rise to the top of the table. However, the Bianconeri, after a sluggish start, had racked up an even more impressive 14 victories on the trot – and had gone from hovering just above the relegation zone to two points away from the league's summit.
It was, naturally, inevitable that someone's winning run had to end, and unfortunately for Napoli fans, it was their team who suffered heartbreak as a late goal from substitute Simone Zaza was enough to give Massimiliano Allegri's squad their 15th straight win, and more important, top spot for the first time all season. Still, as to whether Napoli will be able to bounce back from a such a psychologically-denting defeat will be determined in how quickly they can shift their focus to this upcoming Europa League round of 32 tie against Villarreal.
READ ALSO: Fiorentina vs. Tottenham: Déjà vu for the Viola and Spurs
Sarri, however, will still have one eye on the team's must-win game against AC Milan and may decide to field a modified squad for this fixture, so key players like Marek Hamsik and Gonzalo Higuain could either be rested or may not feature for the full match. Napoli are indeed caught between a rock and a hard place as they will surely want to pick up a vital away goal in Spain to make things a bit easier at the Stadio San Paolo; yet, they do not want to risk any of their important players for the upcoming match versus the Rossoneri. Fortunately for the Southern Italian side, all of their players – except Jorginho – will be available, giving Sarri with plenty of good options.
Napoli's hosts Villarreal will surely provide a tough test as they have only lost twice at home so far this season across all competitions, with Celta de Vigo getting the job done in La Liga and Athletic Bilbao powering past them in the Copa del Rey. On paper, it might appear that they do not have the highest scoring side; however, if one takes out the numbers racked up by Barcelona and Real Madrid – who are in a league of their own – Marcelino's men have done pretty well for themselves.
More significant is their impressive 11-game unbeaten streak, with eight of those being wins and as a result, they currently sit relatively comfortably in fourth position in La Liga. Although they did not complete their group stage campaign with a 100 per cent win record by Napoli, they nonetheless were the highest scoring side in their quartet with 12 goals. Villarreal will have to make do without Eric Bailly, Samuel, and Adrian due to injury, but Roberto Soldado – who scored the game-winner over Malaga last Saturday – will likely be paired up front with young Congolese striker Cedric Bakambu, who has scored 12 goals across all competitions in his debut season in Spain.
This will be the fifth meeting between Villarreal and Napoli, with two wins for the Italian outfit versus one for the Spanish side in the previous four. Also, here's an interesting stat: the Partenopei are the only Serie A side to have beaten Villarreal at the Estadio El Madrigal in European competition when they did so in the group stages on December 7, 2011.
Will Napoli be able to recover from the Juventus loss with a win in Spain? Or will Villarreal maintain their excellent home form to head to the Stadio San Paolo next week? Given the form of these two sides, expect this match to be an entertaining and tense one from start to finish.
MORE: Need matchday tickets? Get all your UEFA Europa League matchday tickets from Guaranteetickets