WATCH: Carli Lloyd scores long range Golazo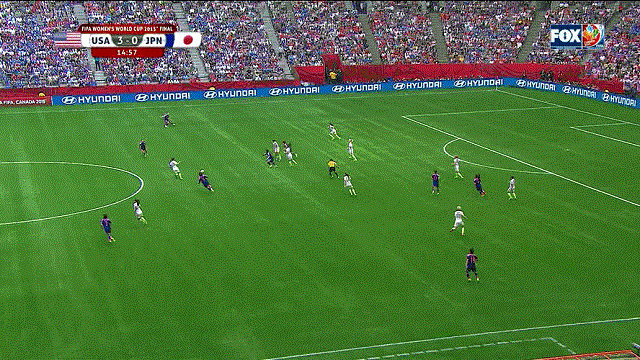 Carli Lloyd golazo against Japan in the 2015 FIFA Women's World Cup is probably one of the best goals you'll see anywhere in football.
Lloyd became just the second American to score twice in a Women's World Cup final, but surpasses her achievement within minutes to score the wonder goal below.
To make it even better, her final goal recorded a first ever hat-trick by an American in Women's World Cup Final and a strike that will definitely win over some more fans towards the women's game.
'@CarliLloyd Golazo❗️RT Follow for more ⚽️🎥 ————————– #Football #WorldGoalz pic.twitter.com/GosvMQ7dJO

— WorldGoalz (@WorldGoalz_) July 5, 2015