Watch Gareth Bale full interview in Spanish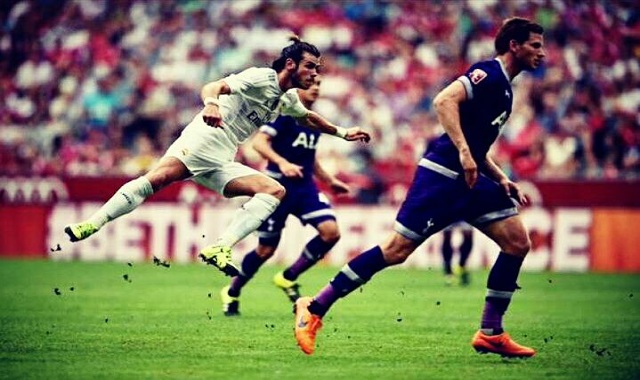 Gareth bale has done quite a few things so far during his Madrid career that should've won over the Real Madrid fans but that has yet to happen.
You would think scoring in both the Copa del Ray final and Champions League final during his first season would've gotten the job done but yet again the Welsh man fell short.
So, what exactly should the former Tottenham Hotspur star who was once a fan favorite in London do? Well, from what we're seeing in the video below Gareth Bale has taken the time to learn conversational Spanish and successfully conducted his first Spanish interview.
This shows a different side to the payer and his desire to remain at the Bernabéu despite all the struggles he endured since joining the club in the summer of 2013.
If this doesn't win Gareth Bale a few kudos points with the Madrid fans, we highly doubt anything he does going forward will ever do.