Women's World Cup sparks equality debate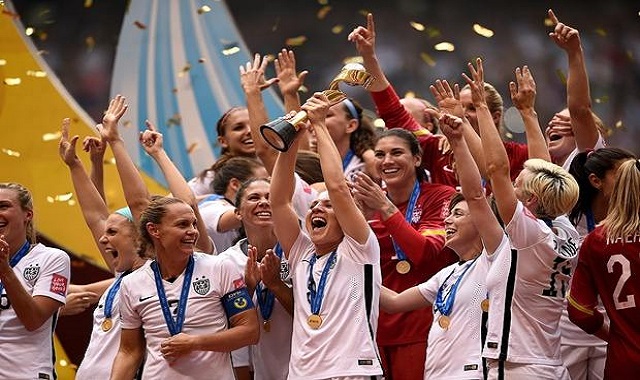 The 2015 Women's World Cup in Canada has been universally acknowledged as a big success. The worldwide TV audience, together with record crowds, has certainly raised the profile of the women's game to new levels.
The tournament was certainly well received in England where the team reached the semi-finals for the first time in their history. They were even wished well by Prime Minister David Cameron in Parliament as fans stayed up late into the night, hoping that the women could succeed where the men have so often failed.
In the end, they suffered further disappointment as an injury-time own goal ended their hopes. Consolation came in the form of victory in extra-time of the third-place play-off against Germany. Although women's soccer has been growing rapidly in recent years, there remains a vast gulf between theirs and the men's game, not least in how FIFA treats the participants.
RELATED: USA vs. Germany: Two titans hoping to make history
Among the many points raised, the fact that the tournament was played on an artificial surface and the relatively low prize money on offer have been highlighted. FIFA meanwhile has claimed it is an unequivocal success, not least for the expansion to 24 teams from the previous 16.
The debate on the surface goes back to a threatened legal action by a group of American players on the grounds of gender discrimination. They eventually dropped their claim while the prize money of $15 million is dwarfed by the $576 million on offer in Brazil at the men's World Cup.  Sponsorship plays a big part in the figures and this is likely to increase in four years' time.
Another sore point with the participating teams is that they were often forced to stay in the same accommodation as their opponents. This was particularly uncomfortable and has been called "unprofessional" by several key figures including the coach of Germany.
The on-going FIFA corruption scandal will inevitably lead to major changes in the organisation in the months ahead and the women's game will be expecting more respect in future. There is little or no sympathy for former President Sepp Blatter in the women's game with a general feeling that he was offering a few crumbs from the table rather than providing unconditional support.  The next Women's World Cup is in France in 2019 and it is clear that there are some major steps to be taken on the road to true equality.